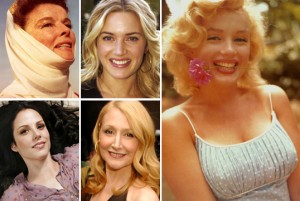 Film Experience emperor Nathaniel R. has shined the "Reader's Spotlight" on me and I am now famous throughout the land. Behold, my splendor:
"Imagine yourself as supreme empress of the cinema. What would you do?
I would…
+ Declare a moratorium on anything to do with superheros, vampires, or superhero vampires. (Exceptions may be given for pre-adolescent Swedish vampires and Lisbeth Salander.) Sequels would have to be justified in a five-page paper about what their purpose is beside the making of more money to be spent on more sequels.
+ Have Pixar lead workshops on Film 101 that are mandatory for any director, writer, or producer whose movies score in the red on Rotten Tomatoes or MetaCritic.
+ Take away all of Tim Burton's CGI toys.
+ Double the budget of Focus Features (and appoint myself to their development department).
+ Bench Michael Bay and divert his money to Amy Pascal to produce several strong, smart, female-driven comedies."
There's more, including my thoughts on what Tarantino does better than anyone else, "When Harry Met Sally," and red-headed women. He also asked who'd write the movie of my life (Tamara Jenkins) and who would play me in it (what's that little girl from Curly Sue doing these days?) though that part of the Q&A didn't make the cut. Check out what did here. And thanks again, Nathaniel!