Ester Bloom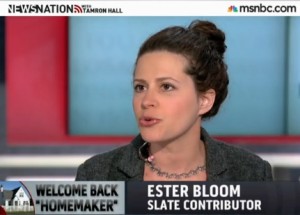 is an editor and a writer at CNBC.com, where she currently serves as the Deputy Manager Editor of the money website Grow (CNBC + Acorns). Formerly, she was an editor at The Billfold (an Awl network site) and the Barnes & Noble blog, as well as a Contributing Writer for The Atlantic.
She has won the Lois Morrell Poetry Prize and the Dogwood Literary Creative Non-Fiction Prize. One of her essays was the Creative Non-Fiction Magazine Editor's Top Pick for the True Crime issue, 2012; another was recognized in the "Notable" section of The Best American Essays 2015. Joyland Magazine calls her "your new favorite savagely funny and insightful author."
As a literary consultant, she worked with authors to complete manuscripts and to refine and place excerpts for publication. As a financial consultant, through top NYC agencies such as Droga5 and Ideo, she helped major banks better understand and serve women and millennial consumers.
Among other venues, her work has appeared in Slate, Salon, Creative Non-Fiction magazine, New York Magazine's Vulture blog, Flavorwire, Quartz, the Daily Dot, and the Toast, for which she wrote the advice column Aunt Acid.
She has been interviewed on MSNBC, MTV.com, HuffPost Live, WPIX 11 Morning News, the Geraldo Rivera Show, Bitch Magazine's Popaganda podcast, Vice's The Business of Life, and Slate's United States of Debt podcast.
Follow her @shorterstory.
Contact: ester DOT bloom AT geemail DOT com.