Ester Bloom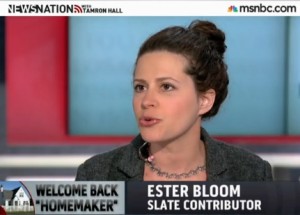 is a writer of fiction and nonfiction and an editor of The Billfold (an Awl network site) and the Barnes & Noble blog. Joyland Magazine calls her "your new favorite savagely funny and insightful author." Her work appears in Slate, Salon, Creative Non-Fiction magazine, New York Magazine's Vulture blog, Flavorwire, and the Toast, where she also writes the advice column Aunt Acid. The recipient of the 2014 Creative Non-Fiction Prize from Dogwood Literary, she has been interviewed on MSNBC, MTV.com, HuffPost Live, WPIX 11 Morning News, and the Geraldo Rivera Show.
Follow her @shorterstory, check out her Contently page here, and subscribe to her charmingly infrequent, fleetingly fascinating dispatches here or by using the form below.
Contact: ester DOT bloom AT geemail DOT com or via her agent Erin Harris at Folio.